We take action locally and globally
Through Rotary people from all continents and cultures come together to exchange ideas, form friendships and professional connections.
We make a difference in backyards and around the world.  Each day, our members pour their passion, integrity, and intelligence into projects that have a lasting impact.
Rotarians persevere until we deliver.  For more than 110 years we've bridged cultures and connected continents.  We champion peace, fight illiteracy, poverty, promote clean water and sanitation, and fight disease.
Supports Australian Rotarians and Rotary Clubs in assisting disadvantaged communities and individuals with humanitarian aid projects.
The company objective is to manage the Rotary Australia Overseas Aid Fund, Rotary Australia Benevolent Society and the Rotary Australia Relief Fund. To enable Rotarians, the public and the corporate sector to deliver humanitarian aid and charitable support through a range of projects including Rotarians Against Malaria, Donations In Kind and Australian Charitable Support.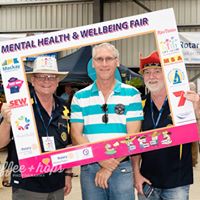 Australian Rotary Health is one of the largest independent funders of mental health research within Australia.
They also provide funding into a broad range of general health areas, provide scholarships for rural medical and nursing students, as well as Indigenous health students. Australian Rotary Health provides funding into areas of health that do not readily attract funding, and promotes findings to the community.
Australian Rotary Health is a project of the Rotary Districts of Australia and is supported by Rotary Clubs.  We have a broad vision to improve the health and wellbeing of all Australians.
ROMAC provides specialist treatment for children, from developing countries, in the form of life saving and/or dignity restoring surgery not accessible to them in their home country
ROMAC in New Zealand and Australia harnessed assistance from medical experts, hospitals, nurses, physiotherapists, pathology and radiology services, airlines, sponsors and other supporters. ROMAC is Giving Life to children who had no hope!
Today ROMAC is Giving Life to around 50 children every year – we are making a huge difference in the lives of these small Island Countries.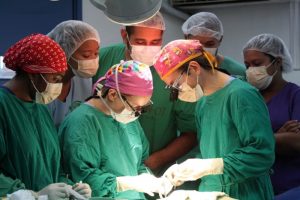 Interplast sends teams of volunteer plastic and reconstructive surgeons, anaesthetists, nurses and allied health professionals to provide life-changing surgery and medical training in 17 countries across the Asia Pacific region.
We do this in partnership with local organisations, including hospitals, universities and local NGOs. Our mission is to 'repair bodies and rebuild lives' and we do this through providing surgical services to those who could not otherwise afford or access these, and by building the capacity of local medical systems through our training and mentoring programs.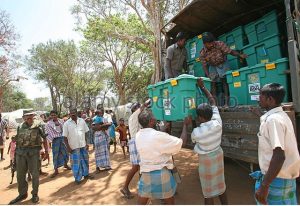 Shelter is more than just a roof – it's a home. It's the foundation for life, for families, for communities.
Right now, around 85 million people around the world have been made homeless by natural disaster and conflict. We're working to change this.
By providing emergency shelter and tools for families robbed of their homes by disaster, we're transforming despair into hope.
We are impatient to see a world where no family is left without shelter. Are you?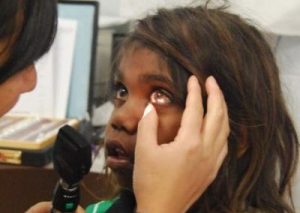 Trachoma is the world's leading cause of infectious blindness. It is caused by the bacterium Chlamydia trachomatis and creates swelling under the inner eyelid. Repeated episodes of infection lead to scarring. The scars cause eyelashes to turn inward and scratch the eye, producing intense pain made worse by blinking. Eventually, if left untreated, the scratched cornea becomes cloudy, and irreversible blindness follows.
Rotary's 2017-18 International President, Ian Riseley, wants a trachoma-free Australia in 2021. That year marks Rotary's 100th year in Australia. EndTrachoma by 2020 is an opportunity for all clubs around Australia to unite and support our least advantaged Australians.
Get involved.