Rotary is dedicated to six areas of focus to build international relationships, improve lives, and create a better world to support our peace efforts and end polio forever.

Do you have what it takes to become a dynamic leader and change not only yourself but the world?
Rotary Youth Leadership Awards (RYLA) is an intensive leadership experience organized by Rotary clubs and districts where you develop your skills as a leader while having fun and making connections.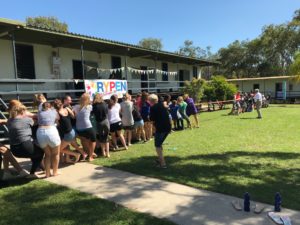 Rotary Youth Program of Enrichment (RYPEN)
RYPEN provides a group of young people aged 15-17 an opportunity to develop valuable leadership skills. This weekend long program will see you engage with like-minded people, while having fun and learning new skills in areas such as problem solving and public speaking. On top of learning these skills RYPEN will give you a chance to put them to practical use, through debate and physical activity.  Contact a Rotary Club near you or Google RYPEN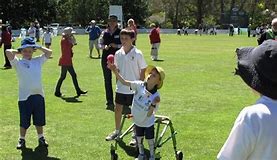 The aim is to provide primary school students with special needs an opportunity to play cricket activities . The DreamCricket program encompasses schools and children throughout Australia and internationally.  Clinics are conducted in schools as part of a cricket experience which culminates in a DreamCricket Day on a significant local oval.
DreamCricket is a voluntary run Rotary Project.  Clinics and gala days heavy involve the communities in which they are held.

Rotary Youth Exchange Australia provides an opportunity of a lifetime for Australian high school students to live & study abroad.
You'll spend up to 12 months living and studying in a foreign country, learning a lot about yourself and the culture of your adopted host families.
Each year thousands of young people worldwide are given an opportunity to experience the cultures and accomplishments of people in other countries.
During your exchange, you will grow considerably in self-confidence, tolerance and self-reliance.
You'll also learn to accept greater responsibility in your everyday life.

Rotaract clubs bring together people ages 18-30 to exchange ideas with leaders in the community, develop leadership and professional skills, and have fun through service.
Rotaract is a global organisation that empowers students and young professionals to create positive change in their local communities and around the world. Rotaract provides unique opportunities that assist its members in becoming the business and professional leaders of tomorrow.
Rotaract is about HELP LEARN ENJOY. We help those in need, learn through professional development opportunities, and enjoy social activities.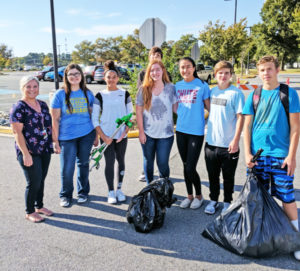 Take action, build international understanding, and make new friends around the world.
Interact clubs bring together young people ages 12-18 to develop leadership skills while discovering the power of Service Above Self. Find out how serious leadership can be seriously fun.
Interact clubs organize at least two projects every year, one that helps their school or community and one that promotes international understanding. Rotary club sponsors mentor and guide Interactors as they carry out projects and develop leadership skills.  We take action locally and globally
We bridge cultures and connect continents to champion peace, fight illiteracy and poverty, promote clean water and sanitation, and fight disease.